Tell a Story With Your Inlay
We have a variety of inlay materials that can be used to design your unique Bentwood Ring. Below are some of the inlay materials that we offer, but don't let this limit your imagination. Maybe you have a stone, seashell or beach sand from a family vacation. Let us know if you have something special that you would like to inlay into your new ring.
Turquoise
Turquoise is a gemstone with its earliest origins being from Ancient Egypt where specimens have been found dating back to 3000 BC.  The name Turquoise comes from the French word turques, meaning Turks, as it first came from Turkey into Europe.  It is typically opaque, ranging from a bright blue to bluish green or yellowish green color and as an inlay will contrast nicely with darker woods.  The blue color comes from copper while the green comes from iron and chrome.  Turquoise is also the birthstone for December and is the 11th wedding anniversary gemstone.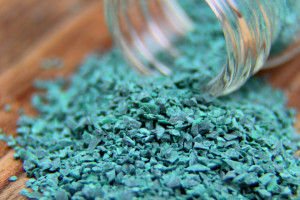 Malachite
Malachite is an opaque gemstone that can be found all over the world, including the Democratic Republic of the Congo, Zambia, Mexico, France and the Southwest United States.  The name is Greek in origin meaning "mallow", referring to the resemblance to the Mallow plant.  Malachite can have brilliant bright green bands, along with darker bands of green and black. Malachite display brilliantly as an inlay.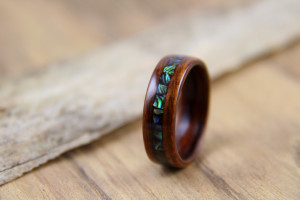 Abalone/Paua Shell
Abalone refers to a group of edible marine snails.  The material that we use for our inlays comes from the shell of these snails.  The inner part of the shell is made up of nacre, otherwise known as mother-of-pearl.  The nacre in abalone shells can come in a wide variety of colors, including silver, pink, red, green, blue and purple, making it a popular material in jewelry.  These shells are typically found in the waters of Florida, California and New Zealand.  The New Zealand variety goes by the name Paua.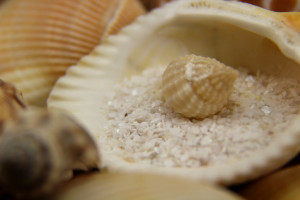 Mother of Pearl
Mother of pearl is the common name for nacre, which is a material found on the inner shell of some mollusks.  The beautiful iridescence of mother of pearl is why it is found in many items, including musical instruments, jewelry and even ceramic tiles.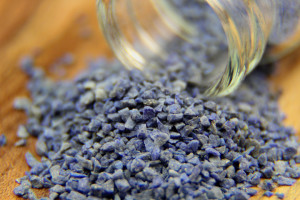 Lapis Lazuli
Lapis Lazuli is a semi-precious gemstone that has been sought after since ancient times thanks to its deep blue color.  The name comes from the Latin word lapis meaning "stone" and the Persian word lazhuward for blue.  Although it can be found in many places around the world, much of it comes from Pakistan and Afghanistan.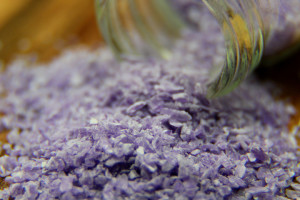 Amethyst
Amethyst is a semi-precious stone that is part of the quartz family.  It is a violet color and transparent in nature.  The name is Greek in origin from the word amethystos, meaning "not drunken".  A popular belief among Greeks was that amethyst stones could prevent intoxication and is why many chalices were made from it.  The amethyst is also the birthstone for February.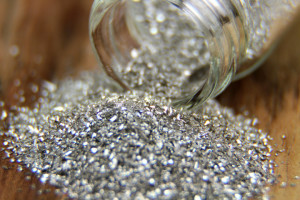 German Glass Glitter
German Glass Glitter is a high end glitter that is favored by professional designers and artists.  Traditional German Glass Glitter comes from, you guessed it, Germany.  It is produced by coating a thin layer of glass with pure silver.  Coloring may then be added.  Finally, it is crushed into various grits from fine to coarse.  The coats of pure silver give German Glass Glitter its magnificent shine and sparkle compared to your average plastic glitter. We have various colors of German Glass Glitter. Silver is shown here.